Stacking the Shelves is hosted by Tynga's Reviews. Stacking the Shelves is all about sharing the books you are adding to your shelves, may it be physical or virtual. I use Stacking the Shelves to feature the books I've recently added to my TBR shelf on Goodreads.
I had a super busy week at work and had basically no time to read. I hate feeling like I'm missing out on finishing books so I'm hoping to get some reading done sometime this weekend in between holiday parties, wrapping presents, and watching Christmas movies
Here's what I added to my TBR shelf recently:
The Quiet You Carry by Nikki Barthelmess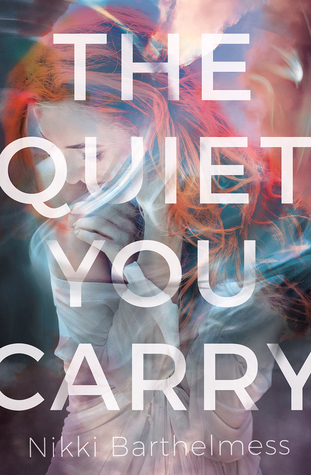 "Victoria Parker knew her dad's behavior toward her was a little unusual, but she convinced herself everything was fine—until she found herself locked out of the house at 3:00 a.m., surrounded by flashing police lights.
Now, dumped into a crowded, chaotic foster home, Victoria has to tiptoe around her domineering foster mother, get through senior year at a new school, and somehow salvage her college dreams . . . all while keeping her past hidden.
But some secrets won't stay buried—especially when unwanted memories make Victoria freeze up at random moments and nightmares disrupt her sleep. Even worse, she can't stop worrying about her stepsister Sarah, left behind with her father. All she wants is to move forward, but how do you focus on the future when the past won't leave you alone?" -Goodreads synopsis
I can't wait to read this book. I'm also really looking forward to having a book about a foster kid with a foster family on my library's bookshelves.
It publishes on March 5, 2019. Add it to your Goodreads shelves. 
---
Color Me In by Natasha Diaz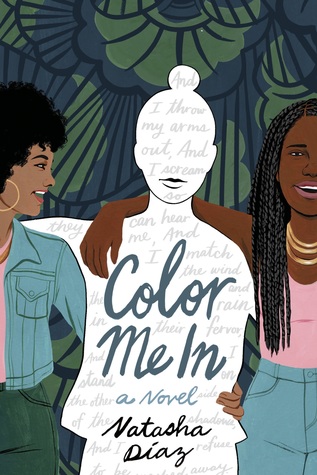 "Who is Nevaeh Levitz?
Growing up in an affluent suburb of New York City, sixteen-year-old Nevaeh Levitz never thought much about her biracial roots. When her Black mom and Jewish dad split up, she relocates to her mom's family home in Harlem and is forced to confront her identity for the first time.
Nevaeh wants to get to know her extended family, but one of her cousins can't stand that Nevaeh, who inadvertently passes as white, is too privileged, pampered, and selfish to relate to the injustices they face on a daily basis as African Americans. In the midst of attempting to blend their families, Nevaeh's dad decides that she should have a belated bat mitzvah instead of a sweet sixteen, which guarantees social humiliation at her posh private school. Even with the push and pull of her two cultures, Nevaeh does what she's always done when life gets complicated: she stays silent.
It's only when Nevaeh stumbles upon a secret from her mom's past, finds herself falling in love, and sees firsthand the prejudice her family faces that she begins to realize she has a voice. And she has choices. Will she continue to let circumstances dictate her path? Or will she find power in herself and decide once and for all who and where she is meant to be?" -Goodreads synopsis
This cover was revealed this week and look how gorgeous! How am I going to wait until August for this book?!
It publishes on August 20, 2019. Add it to your Goodreads shelves.
---
Before I Disappear by Danielle Stinson
"Rose Montgomery parks her family's trailer in Fort Glory, Oregon with one goal: to carve out a new life for herself and her little brother, Charlie. They need a fresh start for their family, and she thinks she's finally found it in a town where nobody knows them.
But Rose's plans come crashing down when, in an instant, Fort Glory disappears and every person in town vanishes into thin air—including Charlie.
Rose and four other teens become trapped in the Fold, a patch of woods caught halfway between the real world and the lost town. In the Fold, a mysterious force suspends the laws of physics, and everyone's inner darkness has the power to kill.
To survive the Fold, Rose must unravel the clues Charlie sends her from the missing town. And Rose has to find Charlie soon—or he'll be gone forever." -Goodreads synopsis
This is pitched as A Wrinkle in Time meets Arrival and that's really all I need to know about it
It publishes on July 23, 2019. Add it to your Goodreads shelves.
What's the last book you added to your TBR list?