The best part about a new year is all the new books! I am so happy to have new releases to look forward to. There are so many books coming from some of my favorite authors and even more from authors I haven't read yet!
Here are some 2019 releases I can't wait to read:
1. Love from A to Z by S.K. Ali (Saints and Misfits is easily one of my most favorite books ever so I am so happy that 2019 is going to bring a new book with yet another perfect cover!) Out on May 7, 2019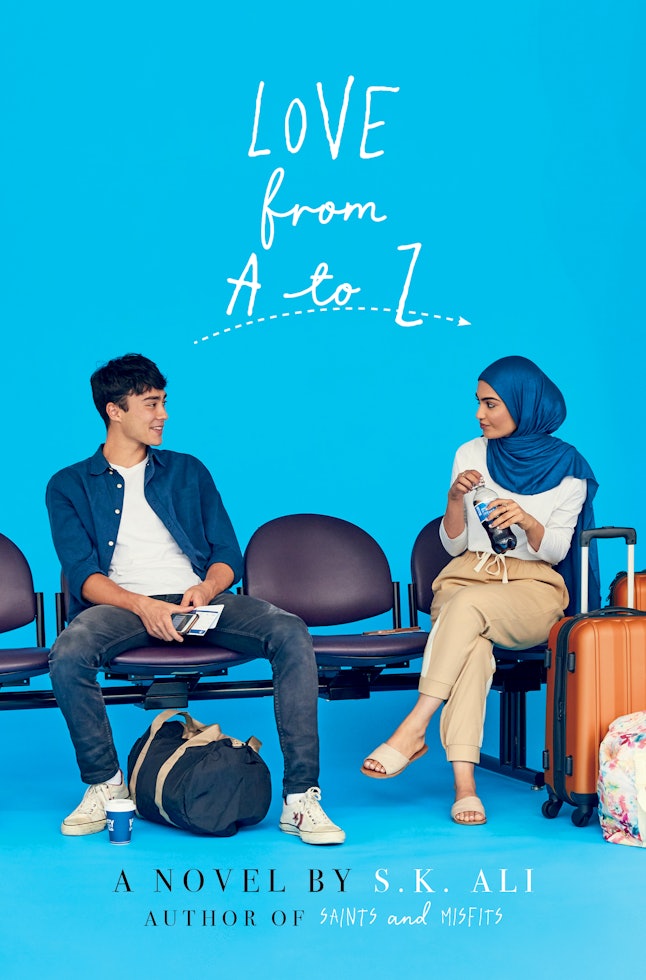 "A marvel: something you find amazing. Even ordinary-amazing. Like potatoes—because they make French fries happen. Like the perfect fries Adam and his mom used to make together.
An oddity: whatever gives you pause. Like the fact that there are hateful people in the world. Like Zayneb's teacher, who won't stop reminding the class how "bad" Muslims are.
But Zayneb, the only Muslim in class, isn't bad. She's angry.
When she gets suspended for confronting her teacher, and he begins investigating her activist friends, Zayneb heads to her aunt's house in Doha, Qatar, for an early start to spring break.
Fueled by the guilt of getting her friends in trouble, she resolves to try out a newer, "nicer" version of herself in a place where no one knows her.
Then her path crosses with Adam's.
Since he got diagnosed with multiple sclerosis in November, Adam's stopped going to classes, intent, instead, on perfecting the making of things. Intent on keeping the memory of his mom alive for his little sister.
Adam's also intent on keeping his diagnosis a secret from his grieving father.
Alone, Adam and Zayneb are playing roles for others, keeping their real thoughts locked away in their journals.
Until a marvel and an oddity occurs…
Marvel: Adam and Zayneb meeting.
Oddity: Adam and Zayneb meeting"- Goodreads synopsis
2. I Wanna Be Where You Are by Kristina Forest (As a former ballerina, ballet books are pretty much my favorite. Thank goodness 2019 is bringing me another ballet book!) Out on June 4, 2019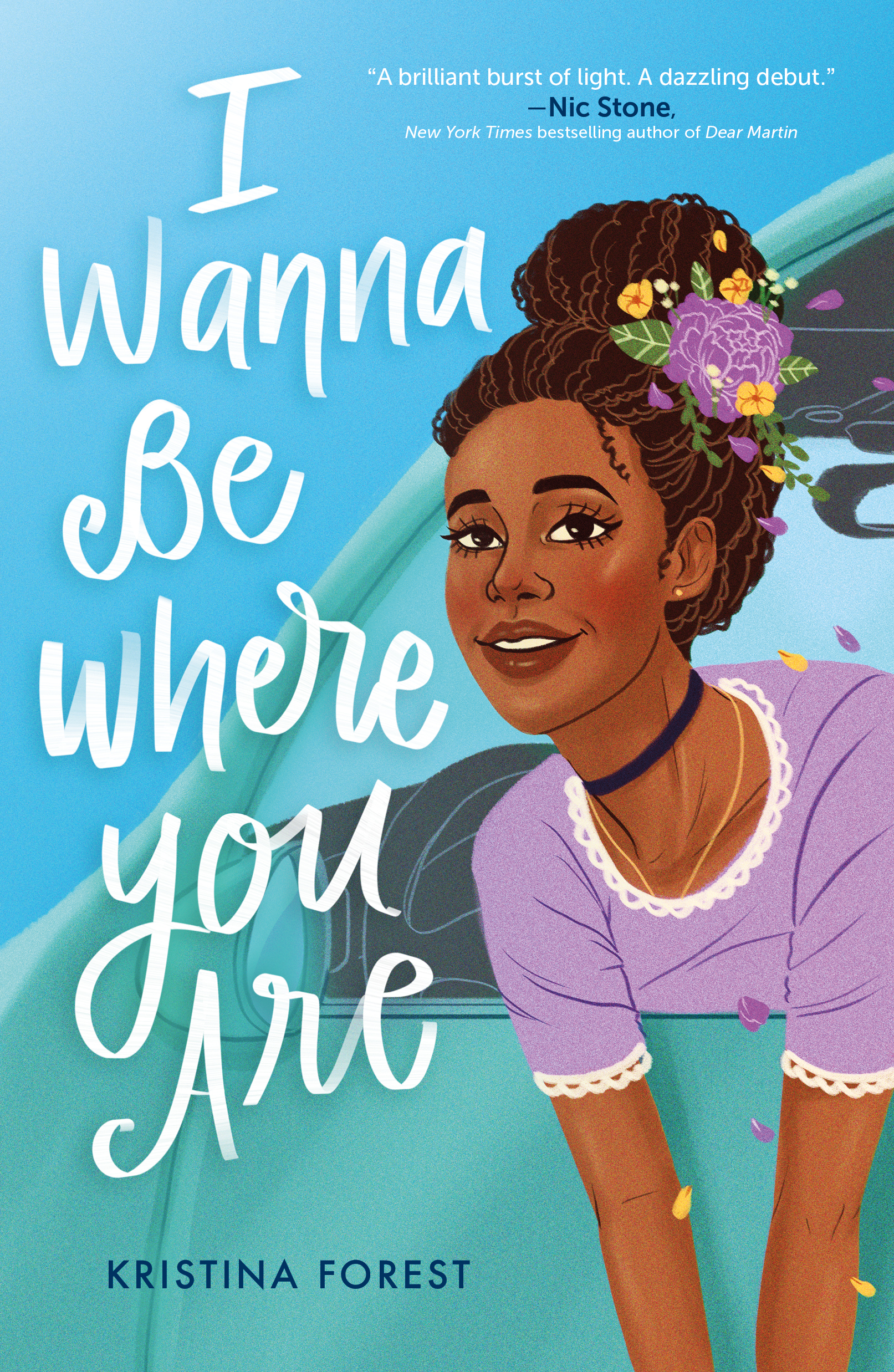 "When Chloe Pierce's mom forbids her to apply for a spot at the dance conservatory of her dreams, she devises a secret plan to drive two hundred miles to the nearest audition. But Chloe hits her first speed bump when her annoying neighbor Eli insists upon hitching a ride, threatening to tell Chloe's mom if she leaves him and his smelly dog, Geezer, behind. So now Chloe's chasing her ballet dreams down the east coast―two unwanted (but kinda cute) passengers in her car, butterflies in her stomach, and a really dope playlist on repeat.
Filled with roadside hijinks, heart-stirring romance, and a few broken rules, I Wanna Be Where You Are is a YA debut perfect for fans of Jenny Han and Sandhya Menon." -Goodreads synopsis
3. When Summer Ends by Jessica Pennington (I loved Jessica Pennington's debut and I'm so excited to read this one soon. I will be starting the ARC as soon as possible and I know I'll love it!) Out on April 9, 2019
"Aiden Emerson is an all-star pitcher and the all-around golden boy of Riverton. Or at least he was, before he quit the team the last day of junior year without any explanation. How could he tell people he's losing his vision at seventeen?
Straight-laced Olivia thought she had life all figured out. But when her dream internship falls apart, her estranged mother comes back into her life, and her long-time boyfriend ghosts her right before summer break, she's starting to think fate has a weird sense of humor.
Each struggling to find a new direction, Aiden and Olivia decide to live summer by chance. Every fleeting adventure and stolen kiss is as fragile as a coin flip in this heartfelt journey to love and self-discovery from the author of Love Songs & Other Lies." -Goodreads synopsis
4. Fake It Till You Break It by Jenn P. Nguyen (This list wouldn't be complete without a cute SwoonReads release! I am so here for this book.) Out on June 18, 2019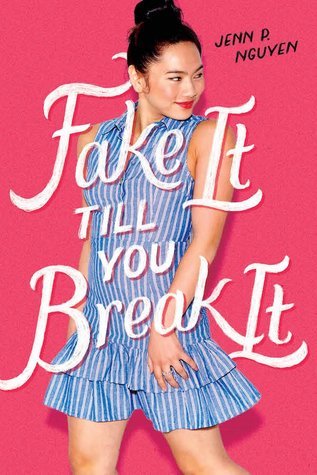 "Mia and Jake have known each other their whole lives. They've endured summer vacations, Sunday brunches, even dentist visits together. Their mothers, who are best friends, are convinced that Mia and Jake would be the perfect couple, even though they can't stand to be in the same room together.
After Mia's mom turns away yet another cute boy, Mia and Jake decide they've have had enough. Together, they hatch a plan to get their moms off their backs. Permanently. All they have to do is pretend to date and then stage the worst breakup of all time—and then they'll be free.
The only problem is, maybe Jake and Mia don't hate each other as much as they once thought…" -Goodreads synopsis
5. Hope and Other Punchlines by Julie Buxbaum (Julie is another of my favorite authors with a new book about this year! I read Tell Me Three Things in a day and was completely hooked.) Out on May 7, 2019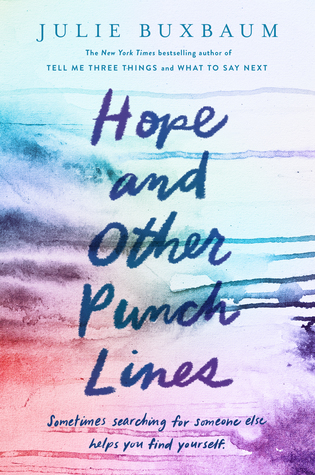 "Sometimes looking to the past helps you find your future.
Abbi Hope Goldstein is like every other teenager, with a few smallish exceptions: her famous alter ego, Baby Hope, is the subject of internet memes, she has asthma, and sometimes people spontaneously burst into tears when they recognize her. Abbi has lived almost her entire life in the shadow of the terrorist attacks of September 11. On that fateful day, she was captured in what became an iconic photograph: in the picture, Abbi (aka "Baby Hope") wears a birthday crown and grasps a red balloon; just behind her, the South Tower of the World Trade Center is collapsing.
Now, fifteen years later, Abbi is desperate for anonymity and decides to spend the summer before her seventeenth birthday incognito as a counsellor at Knights Day Camp two towns away. She's psyched for eight weeks in the company of four-year-olds, none of whom have ever heard of Baby Hope.
Too bad Noah Stern, whose own world was irrevocably shattered on that terrible day, has a similar summer plan. Noah believes his meeting Baby Hope is fate. Abbi is sure it's a disaster. Soon, though, the two team up to ask difficult questions about the history behind the Baby Hope photo. But is either of them ready to hear the answers?" -Goodreads synopsis
6.  Color Me In by Natasha Diaz (Another gorgeously illustrated cover! This cover trend is my favorite and I am so excited to meet Natasha's characters!) Out on August 20, 2019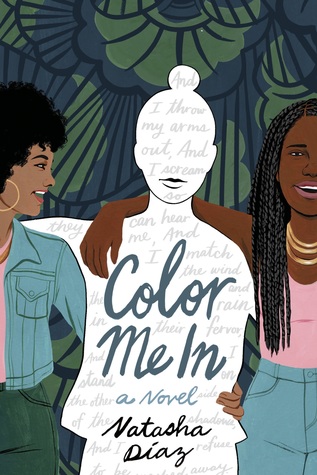 "Who is Nevaeh Levitz?
Growing up in an affluent suburb of New York City, sixteen-year-old Nevaeh Levitz never thought much about her biracial roots. When her Black mom and Jewish dad split up, she relocates to her mom's family home in Harlem and is forced to confront her identity for the first time.
Nevaeh wants to get to know her extended family, but one of her cousins can't stand that Nevaeh, who inadvertently passes as white, is too privileged, pampered, and selfish to relate to the injustices they face on a daily basis as African Americans. In the midst of attempting to blend their families, Nevaeh's dad decides that she should have a belated bat mitzvah instead of a sweet sixteen, which guarantees social humiliation at her posh private school. Even with the push and pull of her two cultures, Nevaeh does what she's always done when life gets complicated: she stays silent.
It's only when Nevaeh stumbles upon a secret from her mom's past, finds herself falling in love, and sees firsthand the prejudice her family faces that she begins to realize she has a voice. And she has choices. Will she continue to let circumstances dictate her path? Or will she find power in herself and decide once and for all who and where she is meant to be?" -Goodreads synopsis
7. Amelia Westlake Was Never Here by Erin Gough (I've been waiting for a US version of this book for a long time! This plot sounds pretty unique too!) Out on May 21, 2019
"Harriet Price is the perfect student: smart, dutiful, over-achieving. Will Everhart is a troublemaker who's never met an injustice she didn't fight. When their swim coach's inappropriate behavior is swept under the rug, the unlikely duo reluctantly team up to expose his misdeeds, pulling provocative pranks and creating the instantly legendary Amelia Westlake–an imaginary student who helps right the many wrongs of their privileged institution. But as tensions burn throughout their school–who is Amelia Westlake?–and between Harriet and Will, how long can they keep their secret? How far will they go to make a difference? And when will they realize they're falling for each other?
Award-winning author Erin Gough's Amelia Westlake Was Never Here is a funny, smart, and all-too-timely story of girls fighting back against power and privilege–and finding love while they're at it." -Goodreads synopsis
8. Somewhere Only We Know by Maurene Goo (Maurene's books have some of the absolute best covers ever. I can't wait for this book!) Out on May 7, 2019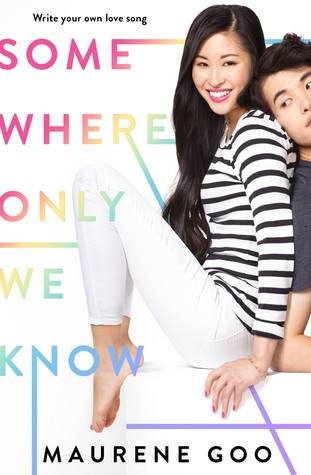 "10 00 p.m.: Lucky is the biggest K-pop star on the scene, and she's just performed her hit song "Heartbeat" in Hong Kong to thousands of adoring fans. She's about to debut on The Tonight Show in America, hopefully a breakout performance for her career. But right now? She's in her fancy hotel, trying to fall asleep but dying for a hamburger.
11 00 p.m.: Jack is sneaking into a fancy hotel, on assignment for his tabloid job that he keeps secret from his parents. On his way out of the hotel, he runs into a girl wearing slippers, a girl who is single-mindedly determined to find a hamburger. She looks kind of familiar. She's very cute. He's maybe curious.
12:00 a.m.: Nothing will ever be the same." -Goodreads synopsis
9. Belly Up by Eva Darrows (I've already read so many great reviews of this book and they've made me even more anxious to read it.) Out on April 30, 2019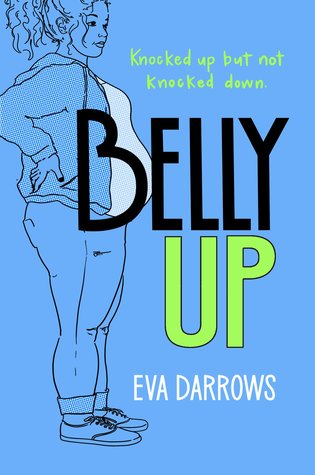 "When 16 year old Serendipity Rodriguez attends a house party to celebrate the end of sophomore year, she has no intention of getting drunk and hooking up with a guy she's just met, let alone getting pregnant. To make matters worse, she has no way of contacting the father and she and her mother are about to move to a new town and in with her grandmother.
It's hard enough to start your junior year as the new kid in school, but at 5-months pregnant it's even harder. So when Sara meets Leaf, who asks her out and doesn't seem to care that she's pregnant, she finds herself falling.
Juggling the realities of a pregnancy with school and a new relationship are hard enough, but when Jack, the father of her baby, turns back up, Sara's life goes from complicated to a complete mess. With the help of her overbearing mother and grandmother, Sara will learn to navigate life's challenges and be ready for anything, as she prepares for the birth of her baby."  -Goodreads synopsis
10. All Eyes on Us by Kit Frick (Besides having one of my favorite covers of the year, I also really loved this book because it was so fat positive, feminist, and just plain adorable)
"PRIVATE NUMBER: Wouldn't you look better without a cheater on your arm?
AMANDA: Who is this?
The daughter of small town social climbers, Amanda Kelly is deeply invested in her boyfriend, real estate heir Carter Shaw. He's kind, ambitious, the town golden boy—but he's far from perfect. Because behind Amanda's back, Carter is also dating Rosalie.
PRIVATE NUMBER: I'm watching you, Sweetheart.
ROSALIE: Who IS this?
Rosalie Bell is fighting to remain true to herself and her girlfriend—while concealing her identity from her Christian fundamentalist parents. After years spent in and out of conversion "therapy," her own safety is her top priority. But maintaining a fake, straight relationship is killing her from the inside.
When an anonymous texter ropes Amanda and Rosalie into a bid to take Carter down, the girls become collateral damage—and unlikely allies in a fight to unmask their stalker before Private uproots their lives.
PRIVATE NUMBER: You shouldn't have ignored me. Now look what you made me do…" -Goodreads synopsis
What 2019 release are you most excited for?